Is your home in need of a chimney repair?
Have you experienced one or more of the following issues?
T.J.'s Chimney & Masonry is an expert you can trust
T.J.'s Chimney & Masonry will:
Protect your biggest investment
We identify chimney issues before they become big problems in your home, saving you time, money and headaches
Give you confidence and peace of mind
Our thorough inspections and chimney sweeps ensure your chimney is free from obstructions, reducing the risk of fire and carbon monoxide poisoning
Provide quality service and workmanship
Our certified chimney inspectors are committed to outstanding customer service and superior workmanship that will meet and exceed your expectations
Indy's Number One Choice.
As a family owned business, we understand that problems with your chimney can cause worry and stress. Your home is your sanctuary, so we pledge to get the job done right, on time and without hassle or mess.

We have been repairing, replacing and restoring chimneys all around the state of Indiana—such as Shelbyville, Greenfield, Indianapolis and Carmel— since 1979, servicing thousands of customers just like you. We specialize in chimney repair, chimney sweeps, masonry repair and chimney cap repair

If you have a problem with your chimney, we can fix it.
What Our Customers Are Saying on Google
Tara Tague
So very happy with our updated fireplace! Brandon, David, and Austin did an awesome job. Professional, knowledgeable. Very careful in keeping everything neat and clean. I would recommend TJ's to anyone who asked. Great job! We love our fireplace.
GOOGLE REVIEW
Dawn Holden
This company went above and beyond to make sure everything was done exactly as I wanted, and done correctly! The installers were professional and friendly, as well as the office workers! I can't recommend this company highly enough.
GOOGLE REVIEW
William English
Brandon and Jordan did an excellent and professional job of removing our old fireplace and installing the new fireplace. This included masonry and carpentry work. Brandon was very precise with his installation of the cultured stone around the fireplace as well as reinstalling the mantel and trim. We highly recommend them.
GOOGLE REVIEW
It's Easy to Work With Us
Speak with our friendly office staff to schedule a service appointment that is convenient for you
Meet our qualified technician
During your appointment, our certified technician will address your concern, use state-of-the-art equipment to inspect your chimney and provide you with a proposal
We will breathe new life into your chimney and all its components, so you can rest assured your home will stay safe, warm and dry all year long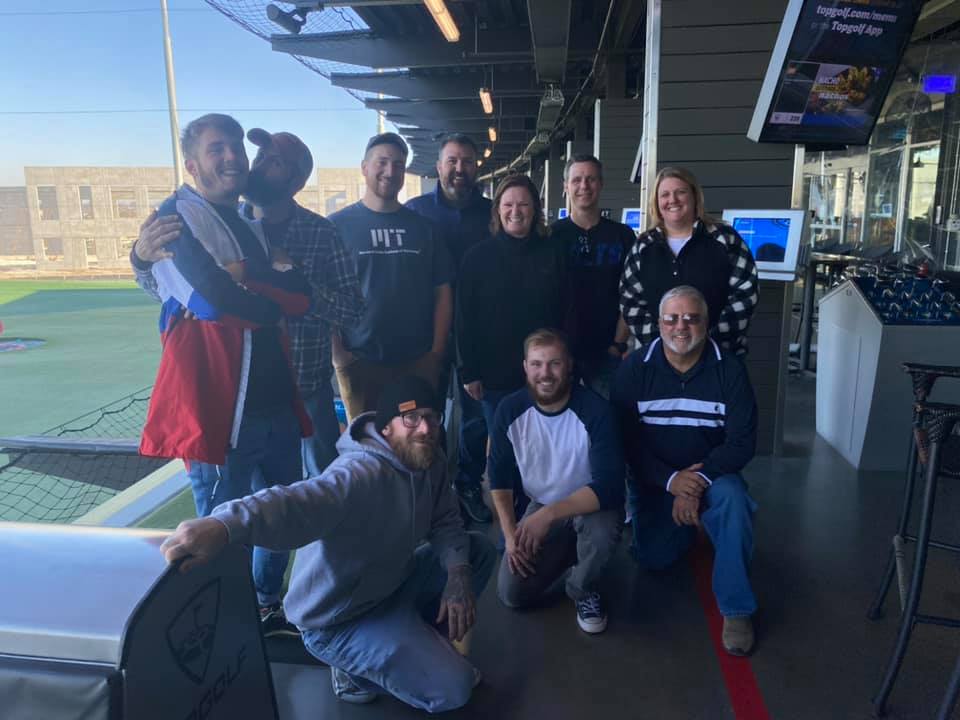 We Care For Your Home Like It's Our Own
When it comes to chimney repairs and chimney sweeps, we know you have many choices. But we believe our longevity in the business and reputation for quality sets us apart from our competitors. 
As members of the community, we are your friends, neighbors and fellow business owners. For every home we service, we provide the same care and attention to detail we would give our own homes.
When was the last time you had your dryer vent cleaned?
Much like your chimney, your dryer vent is another passageway to expel dust and debris out of your home.
Are your clothes taking longer to dry?
Do they feel hot to the touch?
Do you notice a burning smell coming from the dryer?
Protect your family and your home from fires and carbon monoxide poisoning. With regular service, our Certified Dryer Exhaust Technicians (C-DET) can ensure your dryer runs safely and efficiently for years to come.