Founded by Tim J. Robinson (aka T.J.) in 1979, our family owned and operated business has repaired, replaced and restored chimneys for thousands of families in Indianapolis, Shelbyville, Greenfield, Carmel, and surrounding areas.
Our goal is for every homeowner to view their fireplace as a space where families can gather, make memories and enjoy their time together.
We believe that homeowners shouldn't have to worry about the damage and dangers that could occur because of chimney leaks, obstructions or structural breakdowns. We inspect and repair those hard-to-see areas, alleviating the homeowners' stress and concern.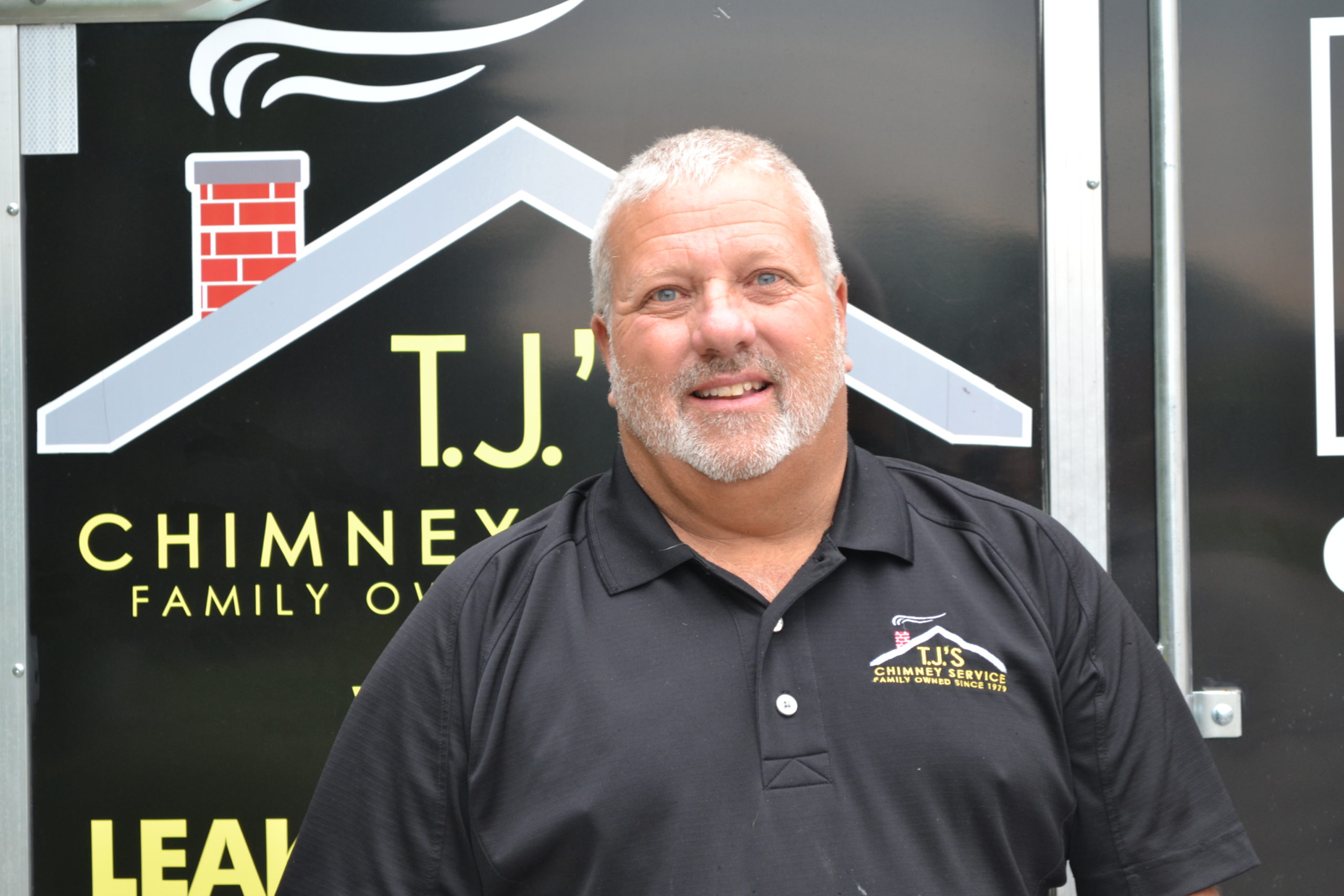 Tim "TJ" Robinson
Founder & Owner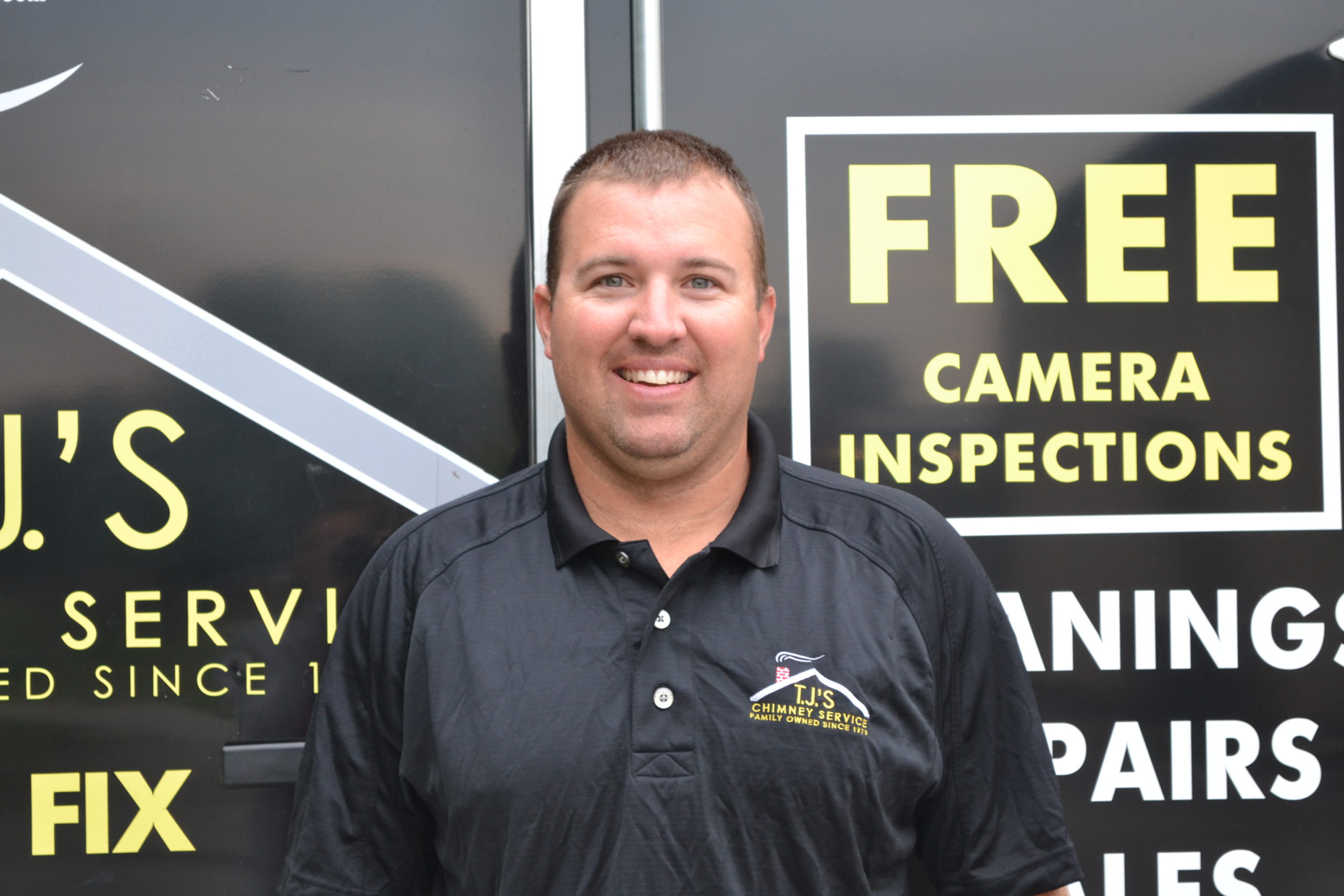 T.J.'s venture into entrepreneurship started as a weekend side-hustle to supplement his factory job.
Armed with a powerful soot sweeper, brushes, and a study manual, he learned everything he could about chimneys, chimney sweeps, masonry, and fireplaces. He visited an Indian Reservation in South Dakota in 1986 to learn the basics of chimney repairs. In the same year, he joined the National Chimney Sweep Guild (NCSG) and earned his certification.
Upon learning that most bricklayers were not interested in small chimney jobs, T.J. found himself a niche market in residential chimney repair, adding dryer vent inspection and cleaning to his list of services offered. A quick study with determination and a strong work ethic, it didn't take long for T.J. to build a loyal client base that valued his workmanship, attention to detail and customer service.
In 1990, he hired his first full time employee and founded the Indiana Chimney Sweep Guild, making longtime friends who share his passion and high standards for the industry.
T.J.'s son, Gabe Robinson, joined the business in 2001 and became co-owner. A journeyman bricklayer, Gabe has followed in T.J.'s footsteps, demonstrating a strong work ethic and commitment to quality with every job.
In 2004, T.J.'s Chimney Service expanded its offerings to include fireplace rebuilds, gas and wood fireplace inserts, cast iron stoves and inserts, and outdoor fireplaces.
Our beautiful showroom is located at 1432 E. Main Street, Greenfield, IN and is open by appointment.
In addition to the NCSG, we are members of the Chimney Safety Institute of America, Business Networking International, the Greenfield Area Chamber of Commerce, and the Better Business Bureau
If you ever have issues with your chimney or fireplace, we're just a phone call away. Homegrown in Indiana and rooted in Midwestern values, T.J.'s Chimney Services proudly takes care of our own.
What Our Customers Are Saying
Tara Tague
So very happy with our updated fireplace! Brandon, David, and Austin did an awesome job. Professional, knowledgeable. Very careful in keeping everything neat and clean. I would recommend TJ's to anyone who asked. Great job! We love our fireplace.
GOOGLE REVIEW
Dawn Holden
This company went above and beyond to make sure everything was done exactly as I wanted, and done correctly! The installers were professional and friendly, as well as the office workers! I can't recommend this company highly enough.
GOOGLE REVIEW
William English
Brandon and Jordan did an excellent and professional job of removing our old fireplace and installing the new fireplace. This included masonry and carpentry work. Brandon was very precise with his installation of the cultured stone around the fireplace as well as reinstalling the mantel and trim. We highly recommend them.
GOOGLE REVIEW
Hi! Tim here. I started TJ's Chimney Sweep back in 1979 (which means we had our 36th birthday this year).  I launched it as a way to earn a second income and to get away from working in a factory. This was right at the time when the old oil embargo was well under way…
THE DIFFERENCE YOU CAN FEEL
TJs Chimney Service
When it comes to chimney repairs and chimney sweeps, we know you have many choices. But we believe our longevity in the business and reputation for quality sets us apart from our competitors. 
As members of the community, we are your friends, neighbors and fellow business owners. For every home we service, we provide the same care and attention to detail we would give our own homes.