Who Establishes Chimney Sweeping Industry Standards?
The question I raise in today's blog title is one of the more frequent questions I get in the chimney sweeping industry. For many people, chimney sweeping seems like an occupation from times gone by. But most homes have a chimney, and it's important that it be maintained. The best way to meet this need is by adhering to regulations and recommendations that are current and applicable.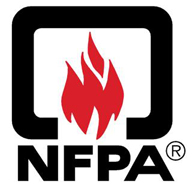 Back to the question that is raised in this blog title – we follow codes and standards recommended by the National Fire Prevention Association, or NFPA. A non-profit organization, the NFPA has been around since 1896. According to the NFPA website, the association's mission is, "to reduce the worldwide burden of fire and other hazards on the quality of life by providing and advocating consensus codes and standards, research, training, and education."
With more than 70,000 members worldwide, the NFPA is, "the world's leading advocate of fire prevention and an authoritative source on public safety."
We are proud to support and adhere to the bylaws of an organization as committed to safety as the NFPA. For example, after the September 11 terrorist attacks, the NFPA initiated a dedicated effort to strengthen codes and standards for emergency preparedness and first responder safety.
According to the NFPA recommendations, chimneys should be inspected annually. At TJs Chimney Service we provide our clients this information not to alarm them, but to make sure that they stay safe. Our primary concern is your security.
Want to know more about the NFPA? Check out their website or give us a call. One of our courteous technicians would be happy to tell you more.